Printexemplare bestellen

Kontakt für Fragen zur Bestellung von Publikationen:

Heidi Espei
Tel.: +49 30 39001-253
Fax: +49 30 39001-275
E-Mail: vertrieb@difu.de
Deutsches Institut für Urbanistik gGmbH
Vertrieb
Zimmerstraße 13-15
10969 Berlin
Financing
The institute, which operates as a non-profit limited liability company, is financed by contributors (cities), the Association for Municipal Sciences (the sole shareholder of the institute), the Land of Berlin and the Federal Government.
In addition, the institute has its own financial resources, such as project funding and income from seminars and publications.
In 2018, the annual budget was 13,2 Mio. euro.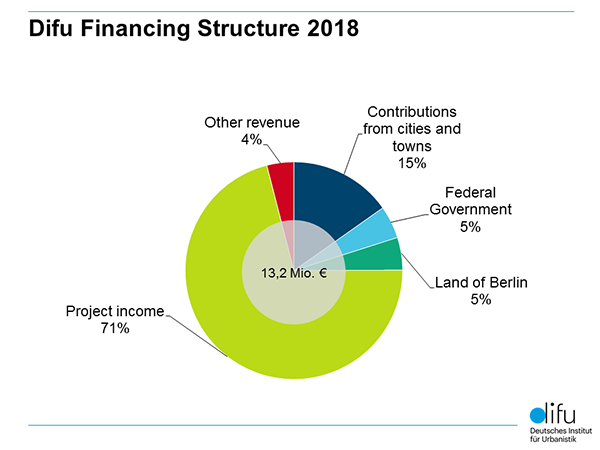 Status: June 2019