How European Municipalities Develop their Strategy in the Age of Data
The #connectedinEurope project is a Smart City-initiative by the German Ministry of Housing, Urban Development and Building and the Federal Institute for Research on Building, Urban Affairs and Spatial Development.
The "European Green Deal" and "Europe fit for a digital age" will play a central role in the coming years for the implementation of European regulations and the design of funding instruments. One of the goals is to develop European municipalities into smart cities.
The project #connectedinEurope addresses the need for "Digital Transformation and Urban Development Processes". The main objective is to support municipalities in their participation in European networks, projects and initiatives in the field of digital transformation. The webinar will provide a definition and understanding of a municipal data strategy and its importance for urban development in the digital age. We will explain and discuss  the concept of a data management office as well as the concept of data sovereignty with the help of some theoretical knowledge and use cases from our European case studies.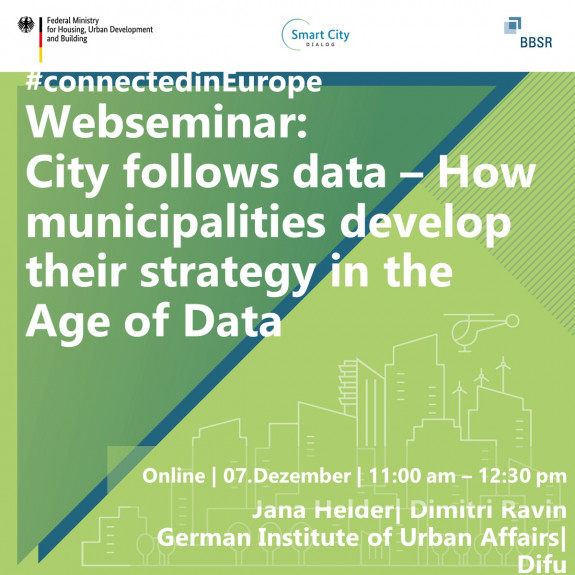 Details
12/07/2022
11:00 am to 12:30 pm
DB-Veranstaltungsticket

Further content on the topic